Press Release
FTI taking SME rehab plan to PM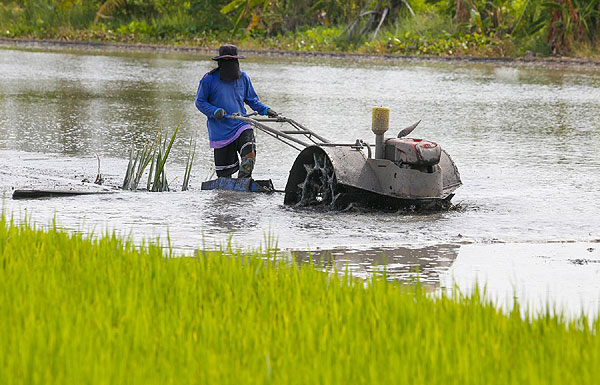 The Federation of Thai Industries (FTI) will submit its economic rehabilitation plan to Prime Minister Prayut Chan-o-cha today, urging the government to speed up issuance of soft loans and technological help for farmers and small and medium-sized enterprises (SMEs).
Speaking on Thursday, FTI chairman Supant Mongkolsuthree said the proposal would target the agricultural sector through local farmers to revitalise the "grassroots economy", which is believed to be a key driver for boosting purchasing power nationwide.
"The government does not need to allocate additional budget for farmers at all, as the new measures are designed to help farmers with technology and innovation," he said, referring to the Smart Farmer initiative.
Tech know-how will enable farmers, especially those who plant rice, sugar cane, cassava and palm, to find ways to increase their income and reduce costs in the long run. Business people in the agricultural sector can help farmers with technology and innovation, Mr Supant said.
The FTI's economic relief plan also aims to help SMEs endure hardship through easier access to financial resources.
On guard against contagion
· FTI donates face masks to state hospitals
· B310bn farm rehab scheme to begin
· The group is calling on the government to speed up granting soft loans worth 500 billion baht to local entrepreneurs.
Mr Supant said the Finance Ministry should approve a 200-billion-baht budget for the Thai Credit Guarantee Corporation so it can use the money to guarantee SMEs, since many of them cannot access the soft loans administered by the Bank of Thailand.
The central bank plans to extend 500 billion baht in soft loans at 0.01% interest to financial institutions for two years. Financial institutions will then pass on the loans to SMEs at a concessional rate of 2%. The central bank "has so far granted only 80 billion baht under the state scheme to guarantee lending for two years", Mr Supant said. "SMEs usually spend 3-5 years recovering. This makes some commercial banks reluctant to issue loans."
The FTI said on Thursday that the Thailand Industrial Sentiment Index (TISI) in May rose for the first time since January to 78.4 points, up from 75.9 in April. The rise resulted mainly from satisfaction with the government's attempts to contain the pandemic and the easing of the lockdown, which has allowed many businesses to resume activity.
The state's economic restoration packages and a policy interest rate cut to 0.50%, which helps reduce financial costs for businesses, also factored. The TISI is based on an opinion survey of 1,157 enterprises in 45 industrial sectors in May.
Source: https://www.bangkokpost.com/business/1937232/fti-taking-sme-rehab-plan-to-pm